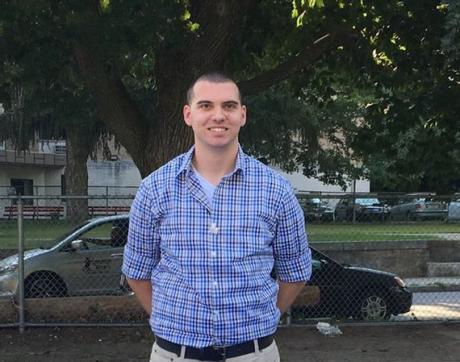 Shawn Fleurie received his Master's Degree from Lasell College with a MS in Sport Management–Leadership concentration; also receiving his undergraduate degree from Lasell as well with a B.S in Sport Management while double Minoring in Psychology and Law & Business. Shawn graduated at the top of his peers in the Sport Management Department with the Magna Cum Laude honor as well as being on the National Honor Society for Psychology (Psi Chi).
Shawn comes to us from numerous years of youth work. He coached Webster Youth Soccer programs for three seasons, he oversaw Webster Lake's Summer Camp Program for four years (both as a Counselor and Assistant Director), he oversaw a tutoring program on his college for over 70 youth in the Greater Boston area, he has over five years of volunteer work within Boys and Girls Clubs throughout the Greater Boston area. In another role, Shawn was able to implement enrichment programming in Inner City Boston School Systems that included an After-School Sports Program, Student Government, Early College Awareness/Access programs, and mentoring programs.
Shawn was also an avid participant of the Webster Dudley Boys and Girls Club growing up in Webster, and is looking forward to being a positive role model for the youth that come in and out of our building on a day to day basis.
Publication Date:
Wednesday, October 18, 2017