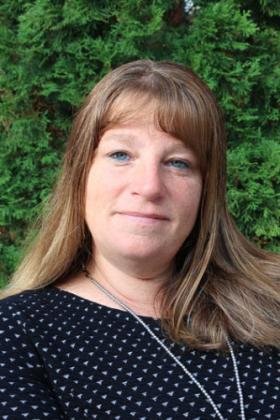 Kristin comes to the Club with nearly 30-years' experience, working in the non-profit world.  Within her experience, she has managed large programs, facilitated grant development and community resourcing, coordinated local, state, and federal funding opportunities, and has overseen staff development.
With a concentration on outcomes, Kristin is passionate about quality of service, compliance and safety, staff development, social and emotional supports for youth, and community collaboration.  She has shared these strengths in her volunteer roles within the Dudley-Charlton Education Foundation Board of Directors, The Harrington Health Care Members Board, and the Worcester County Deputy Sheriff's Reserve.  Prior volunteer experience includes the Legislative Advocacy Council for the National Association for Children's Behavioral Health, Uxbridge Youth Center Board of Directors, the Boys & Girls Club of Webster-Dudley Board of Directors, Dudley Elementary and Middle School Advisory Councils, and as a volunteer Youth Soccer Coach for several years.
Kristin has shared her talents through local, state, and national speaking engagements.  Examples of presentations include "Building Legislative Relationships" for the Massachusetts Association for Behavioral Health; "Creating a Compliance Infrastructure for School Reviews" for the Massachusetts Association for Approved Private Schools; "Community Collaborations that Bridge Gaps for Students" for the National Council for Exceptional Children (Seattle, WA).
Although born in Vermont, Kristin has spent the majority of her life in the Webster-Dudley area.  A graduate of Bartlett High School, Kristin went on to receive her Bachelor of Arts in Social Services from Nichols College and her Master's Degree in Special Education and Teaching from Assumption University.  Currently, she resides in Dudley with her husband, Michael, and her two sons, Bradley and Jason.